Victorian London Fog is the newest blend by Harney & Sons. What's unique about it, is the fact that it is the creation of the effort and creativity of thousands of tea lovers and Harney & Sons fans who submitted tea flavours and then voted for the best. This was the winner! It is a delicious full-bodied blend of black tea, oolong tea, bergamot oil, lavender, and vanilla notes (only natural flavours). Indulge in the latest most-wanted tea from Harney & Sons.
| | |
| --- | --- |
| Product Contains | 30 loose leaf sachets |
| Base | Medium size twisted orthodox black tea leaves and lavender |
| Aroma | Sweet, citrus and floral aroma |
| Caffeine Level | Caffeinated |
| Body | Full-bodied |
| Character | Sweet notes of vanilla with undertones of bergamot and lavender |
| Brewing Time | 4-5 minutes |
| Brewing Temperature | 212° F |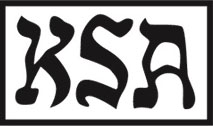 | KOSHER CERTIFIED TEA
About the Harney & Sons Fine Teas
The Harney & Sons story in the tea industry begins 30 years ago in Salisbury, Connecticut, when John Harney, developed a passion for fine teas and the art and craft of tea blending. John began his own journey in mastering the craft of tea blending. He produced and served his distinctive blends that were becoming more and more popular among the tea drinkers. His small back then home-based business turned to be a global company covered by popular names like Oprah and Dr. Oz and served in five-star hotels such as Four Seasons Hotels, Waldorf Astoria New York and other luxurious establishments. Harney & Sons Fine Teas sources, blends, and packages its own teas and has more than three hundred varieties. The company remains committed to delivering a superior quality teas that the consumers would truly indulge to delivery luxury to the everyday life.
Size:

30 sachets

Kosher Certified:

Yes