Harney & Sons Organic Turmeric & Ginger Tea will fuel you for the best days of your life. Organic apple, ginger, beetroot and lemongrass add depth and brightness to this aromatic, golden tea. Revel in the powerful natural properties of ginger and turmeric combined. Enjoy its flavor and fragrance every day - it's an island of calm in a cup. This resealable bag maintains the freshness of your tea and contains 50 silken sachets each of which brews 12 oz cup.
Warning: Do not take this product if you are pregnant or lactating. Consult with your healthcare practitioner before using this product if you have any health conditions.
| | |
| --- | --- |
| Product Contains | 50 sachets |
| Ingredients | Apple pieces, ginger root, lemongrass, turmeric, hibiscus, beet root, cardamom, nutmeg. |
| Aroma | Powerful ginger and turmeric |
| Caffeine Level | Caffeine-free |
| Body | A medium bodied herbal blend with sweet notes from apples and beetroot |
| Character | Ginger, turmeric and sweet notes |
| Brewing Time | 5 minutes |
| Brewing Temperature | 212° F |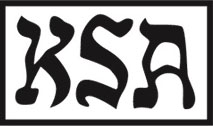 About the Harney & Sons Fine Teas
The Harney & Sons story in the tea industry begins 30 years ago in Salisbury, Connecticut, when John Harney, developed a passion for fine teas and the art and craft of tea blending. John began his own journey in mastering the craft of tea blending. He produced and served his distinctive blends that were becoming more and more popular among the tea drinkers. His small back then home-based business turned to be a global company covered by popular names like Oprah and Dr. Oz and served in five-star hotels such as Four Seasons Hotels, Waldorf Astoria New York and other luxurious establishments. Harney & Sons Fine Teas sources, blends, and packages its own teas and has more than three hundred varieties. The company remains committed to delivering a superior quality teas that the consumers would truly indulge to delivery luxury to the everday life.